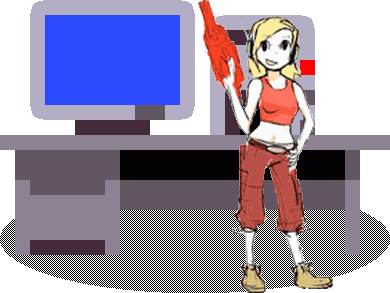 The Cursorhouse
From the freeware game Cave Story. Go to www.cavestory.org to get the game.
Here you can download and personalize your mouse cursor with your favorite Cave Story characters! Click the character to download the cursor pack.
☺ Enjoy, and have fun! ☺
WARNING: For use on home computers only, not intended for public, school or work computers. Neither Curly nor the author is responsible for any troubles caused by these cursors if your boss, your instructor or the manager finds out.
Website and cursors by Fluff8836.
Cave Story and its characters are by Studio Pixel. (Site is in Japanese) Please support the original author of the game.
Lil' Balrog by Efraim Siounis (F-Ram).